Velcro closures on front
My RH all packed and ready to go! (wipe sticking out at the front)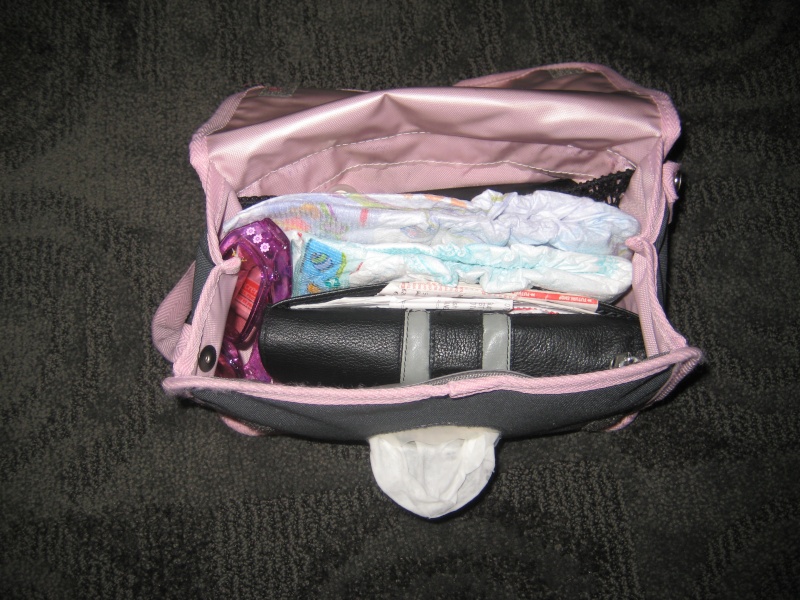 Zippered pocket on back
The insides of my RH! My mom wallet fits with not shoving necessary!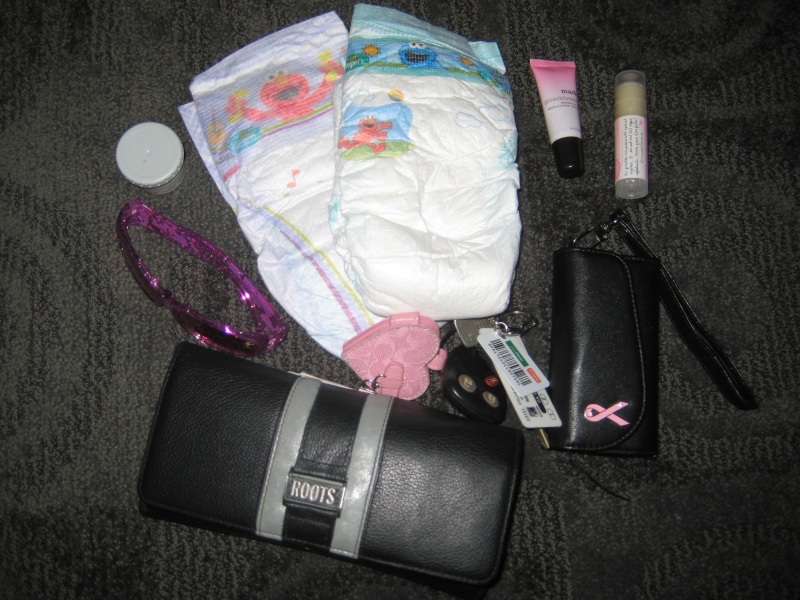 RH inside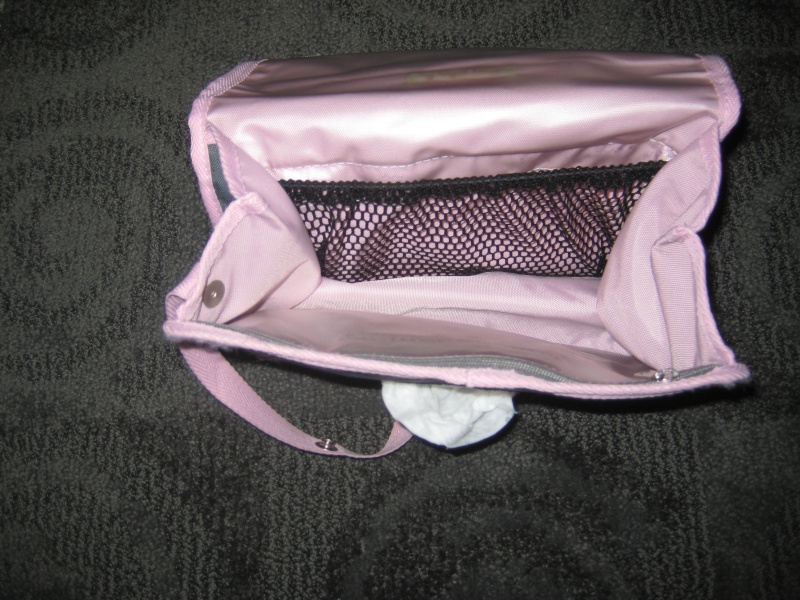 RH tucked into my diaper bag for longer outings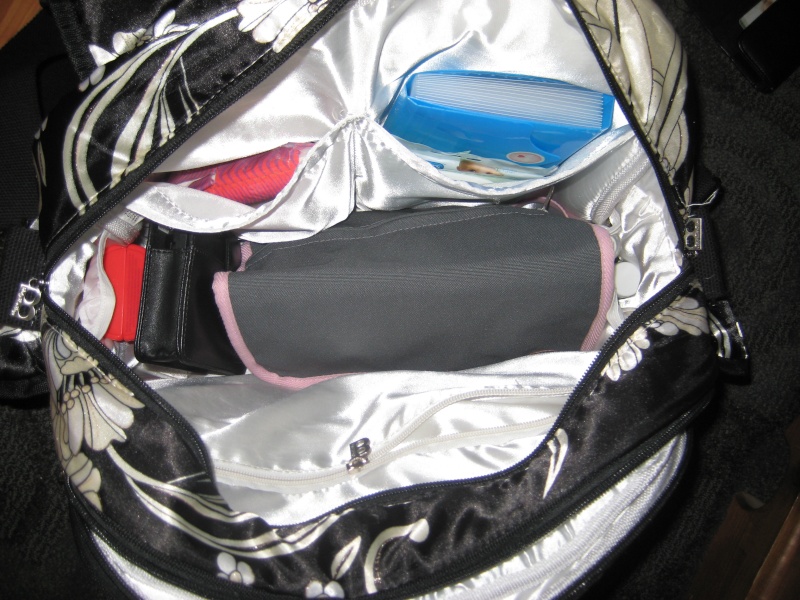 My Heinie is Royal!
I purchased the Royal Heinie when my daughter was only a few months old (she is now 16 months) because I was so tired of lugging my wallet, keys, sunglasses etc. around her in her carseat for a quick trip into the grocery store, only to load it all back into the giant diaper bag when we got back to the car. I heard about it online and it had great reviews so I figured I'd give it a try! I've purchased 2 diaper bags and the RH fits perfectly in both, or I just take it out on its' own since it holds all my essentials!
It's perfect for walks to the park or a trip to the grocery store when you're going to be gone just long enough that a diaper might come in handy! Also stops you from fumbling and dropping everything when your little one decides there is something on the other side of the store that they have to run and see RIGHT AWAY!
I can easily fit wipes into the front pocket (which really do stay moist!), diapers and my wallet in the middle and anything else I can think of in the mesh pocket! The zippered back pocket is perfect for keys so you're not constantly searching for them and you know they haven't dropped anywhere!
The material is SUPER durable, (I know because it's fallen in the snow, in a puddle and skidded on a sidewalk!) and cleans up great with a wipe able inside and outside (always important for anything having to do with heinie's!). My husband loves that he doesn't have to lug around a huge diaper bag if they run out, but would probably love it more if I'd gotten it in a more neutral colour!
It's also very stroller friendly, you just un-snap the strap and hook it over your handle bar or toss it into the basket underneath. You can fit it into the child seat in the shopping cart as well, but it seems to attract nosey children... So over your shoulder may be a better option! You can also snap the strap to itself to create a wristlet and free up your hands, though personally I never use it that way because I'm always flinging it around, but you can!
Overall I love my Royal Heinie, and would definitely recommend it to anyone!! The only issue I had with it was that the 'wipe opening' at the front is a little tight if you put in too many (to keep them moist no doubt), so you have to make sure you make a mental note to refill them (or buy one of those small packages to slip in there).