Wet Happened? TM wet bag


Baggies Be Gone! Made for fashionable moms, the Wet Happened? TM wet bags are perfect for all those times you need to separate your wet items.

Perfect for:

* Soiled Clothing or Bibs
* Wet Bathing Suits
* Dirty Diapers
* Potty Training
* Gym Clothes
* and much more!

Washable, Re-usable, Environmentally Friendly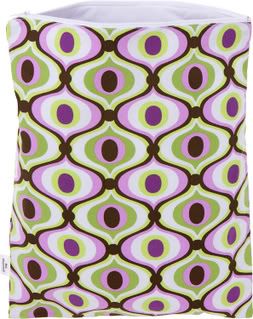 The details:

Made with a whimsical and thick cotton outer print, then lined with a Polyurethane Laminate. Constructed with the two layers sewn separately, the zippered top secures contents to keep smells where they belong. Double sewn to help prevent wicking.
Care: wash in cold water and either lay flat to dry or on low heat.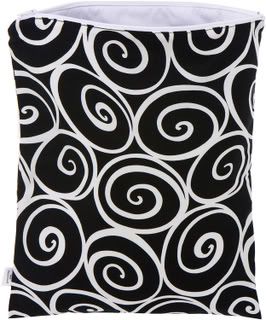 Zippered wet bag totes available in 2 sizes:

* 11 x 14, Medium
* 14 x 17, Large






Q: I have seen other wet bags, what makes this one different?

A: Two things. First, the outer print is made from a mid-weight cotton designer print, meaning it is going to be softer and more durable than other lighter weight cottons. Second, the PUL interior (the waterproof inner material) is different from many other PUL fabrics on the market. This is the only PUL I have found that is thick and soft. Many other PUL fabrics are thin and crinkly like a raincoat. If you are looking for the best quality, look no further than the Wet Happened? wet bag.





PROUDLY MADE IN THE USA
So I purchased one WAY BACK WHEN.... and I LOVE IT! I take it on all my trips for my dirty underthings which is great to keep it separate from the clean clothing.
I used to use it for the gym.... back when I actually went to the gym ;) It was fantastic! I used to go to Bally's and they have a chlorine filled pool so not only did the Wet Bag keep the rest of my bag completely dry but it kept the chlorine smell in the bag.
I love the convenience of being able to fold into barely anything and fit it into any pocket! So when it's not in use, it doesn't take up room!
The zipper is super smooth, no tugging or fighting with it. The prints are so so cute too! I got the Daisy Dreams!
I've also used it in my everyday bag to take an extra pair of shoes. Washes so easily so even the dirt from the bottom of the shoe didn't bug me, I knew it would come out no problem!
Love it and I'm a HUGE fan!