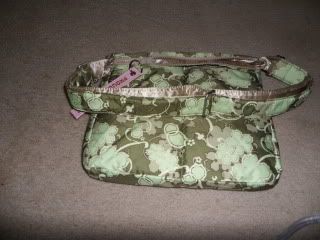 I have a beautiful Mint Julep, "Altered" be light. By altered, I mean this baby has a reversible zipper and a adjustable tote strap, which has 3 siders. This makes the straps adjustable to many lengths. I can make the strap long, so I can wear it cross body or I can change it to short and just wear it over my shoulder.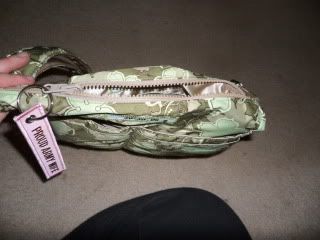 With the zipper I can have the Print Side showing or I can flip the be light inside out and have the Champagne side showing and also still zip the bag!! The zipper allows me to fully close the bag, which is perfect for me, since I travel a lot.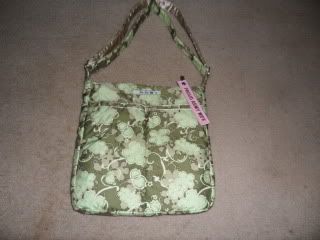 I love my be light for so many reasons. It can be the perfect quick grab bag, or my library bag.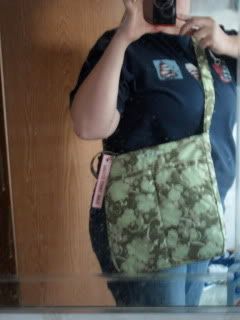 I use it at Baseball games. I take it on my long bike rides. The Ju Ju Be Be Light is the perfect bag, there are so many different uses for this amazing bag!! I can also fit 2 water bottles in the front pockets.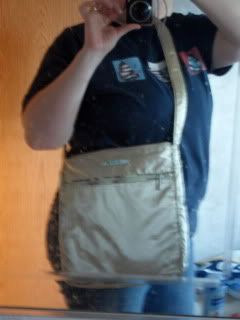 My be light was altered by the amazing Alyssa!!