First off let me start this post by saying I just recently (like a month ago ?) got my first Ju Ju Be, a PP Packabe. I am a chronic over-packer and figured the PB would fit my needs plus some if I was going a little packing crazy some days. However after perusing the JJB Pink Room I fell in love with GG print and snatched up a BeLite in it to use as my going out alone no kids bag.
I have to say upon initially looking it over I thought good lord what am I gunna be able to fit in there. But surprisingly it holds a LOT ! As I said earlier I bought it as a just me bag, but have found that for quick trips where I wont need tons of baby stuff it it works awesome as well.
The bag itself has no sort of support material so it does not sit up on its own unless there is stuff in it to make it do so. The exterior has two pockets in the front side by side and one pocket in the back for a changing pad. The interior has one zip pocket. The strap is super long and can be tied several different ways based on how you want to carry it. Even as a plus sized woman, have it tied short to wear right under my arm pit was very comfortable but even better was wearing it cross body. Hit my just right, not to high not to low.
Here are some pictures packed for kids and for just me.
For when I have the kids the main compartment has my LG Set with diapers and wipes. Med with first aid, sanitizer, toys. I also have a full BeRich, a crayon holder with paper in the zipper pocket, a coloring book in the changing pad area, a bottle in one front pocket, and the other is holding my phone, a Sm that has earphones, bluetooth and misc stuff, and keys but could hold my 3 year old's sippy if I put that other stuff in the main compartment.
Front Empty:
Back Empty:
Inside Empty: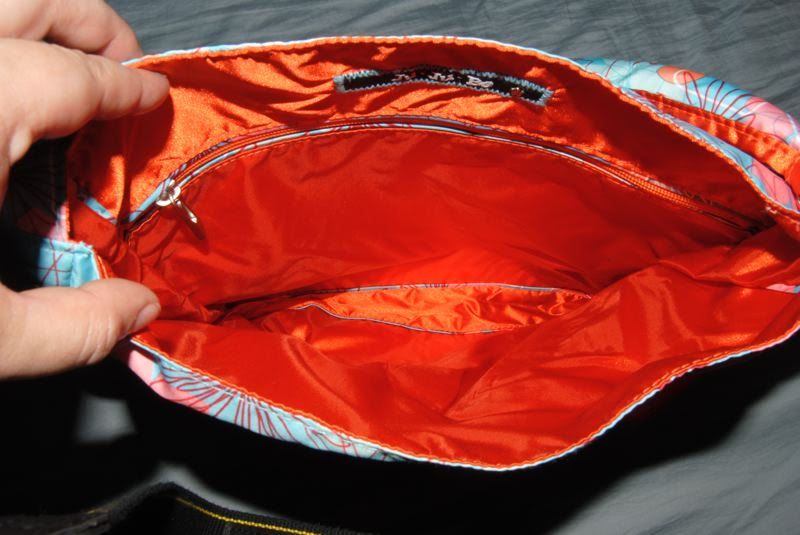 Inside Full: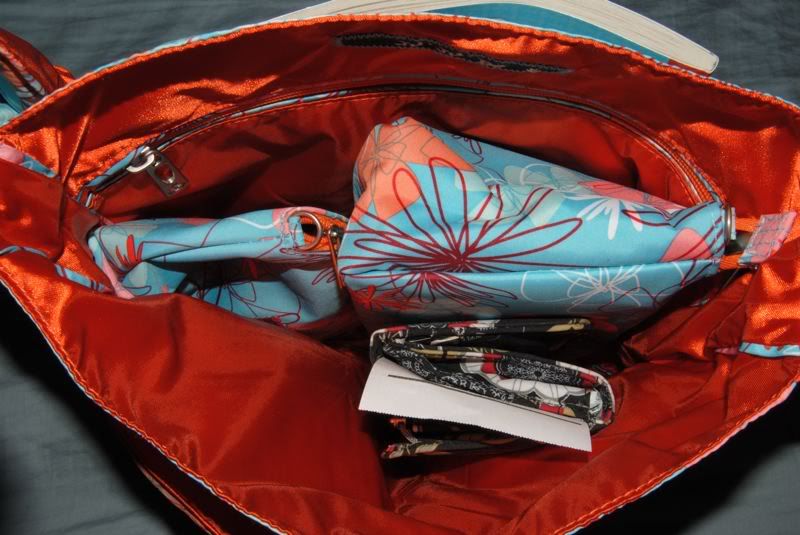 Back: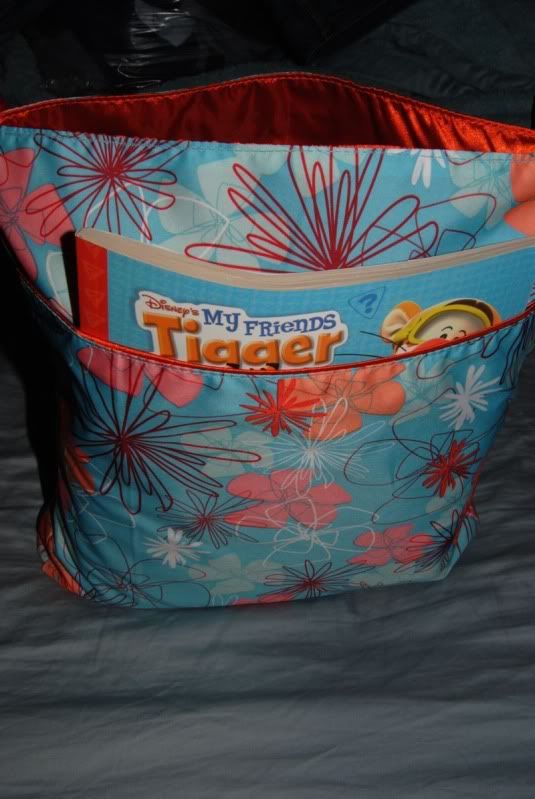 Now for just me I have my BeRich, Med Set with girlie stuff, first aid, hand sanitizer, Sm Set with gum, cough drops, earphones, and blue tooth. The zip pocket in back has some snacks so I dont hit the fast food when I get hungry and in the CP pocket you could throw a magazine or two instead of a coloring book. In the front pocket I have a 20 ounce water bottle and iphone and keys with PLENTY of room still left in every pocket.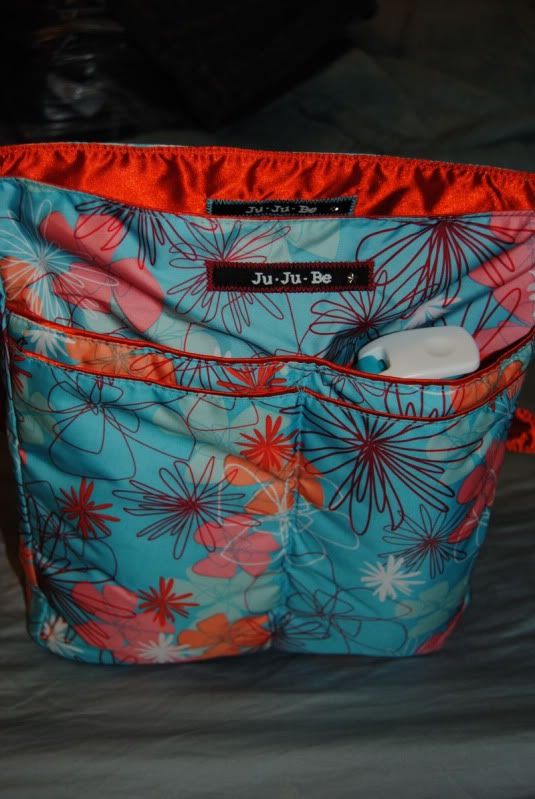 All in all i'm definitely glad I got a BeLight despite initially not thinking I would use it often. The only downside I am noticing is the fact that the main compartment has no way to close. Its not a deal breaker or anything i just dont suggest someone go swinging their packed bag around !
CLICK HERE FOR THE JU JU BE COLLECTION!