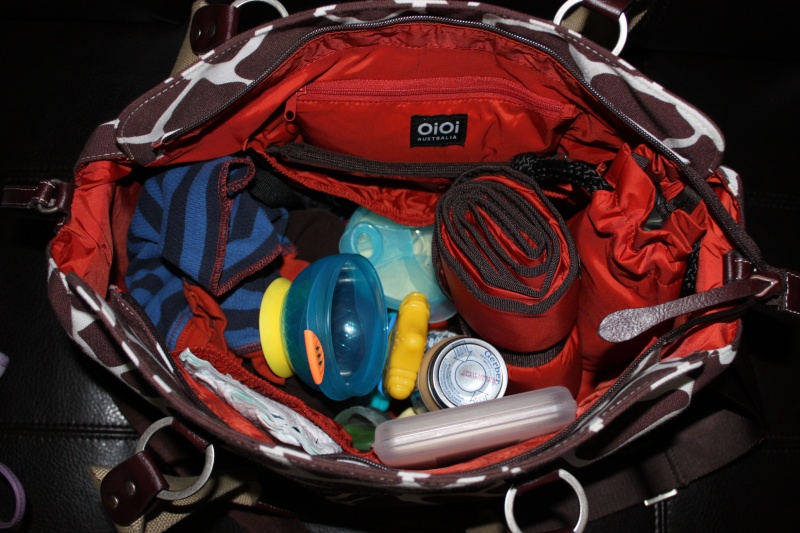 OK so here we go.
I love this diaper bag!!! I've had it since about mid January after ordering it from Little Dudes and Divas. It was a late Christmas gift from me to me let's just say. This is my third diaper bag. And I finally think that I found my match. My first one was a PPB and I didn't like it because of the Velcro. My second was actually a gift which was a Oi Oi Messenger Diaper Bag. Now I don't mind this one as much but I'm just not a fan of the flap. I like to be able to reach for something quick without having to fight with the flap.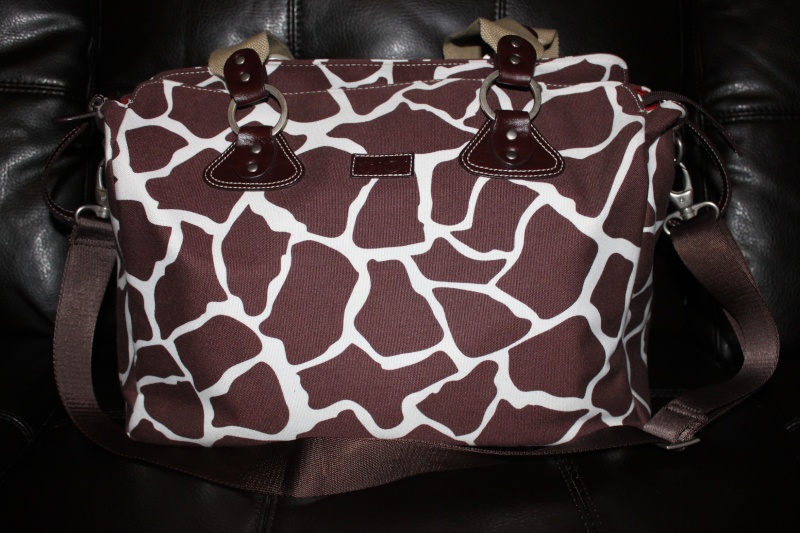 Mind you the colors are very manly so my husband does use it often. I have a 8 month old son Cameron who has been keeping me on my toes since he's been born. He's a very hyper and busy baby.



Things that I have in my diaper bag are as followed
* 4-5 diapers ( size 3 at the moment )
* change of clothes for my son
* change pad
* insulated bottle holder
* 2-3 jars of baby food along with a bowl and spoon
* baby wipes in case
* toys for my son
* washcloths
* soothers
* formula container
* my wallet for the most part
* diaper cream
* teething gel
* lots of other stuff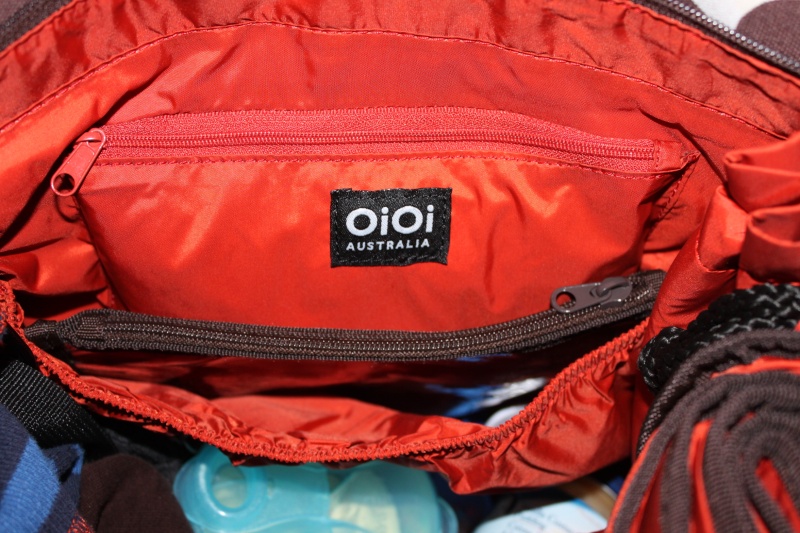 This diaper bag has one zippered pocket on the inside and also one on the outside. I love these cause I usually put my keys in one of them.
It comes with a change pad which is very cushy, insulated bottle holder, zippered clear pouch, wipes case and my favorite which is included are the stroller clips. Yes ladies no need to spend another
$
20-
$
30 just to buy them.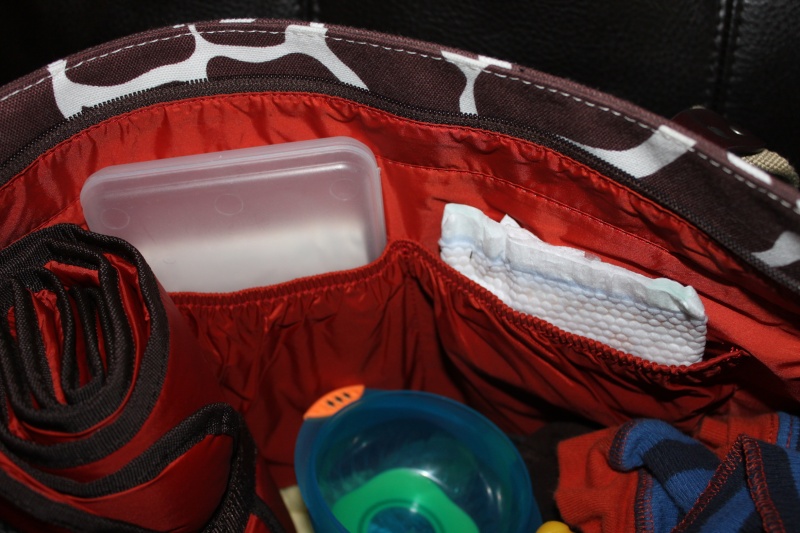 On the inside the diaper bag has 2 smaller pockets which I store my diapers and wipes. Across from those pockets is one very large pocket. The closure for this diaper bag is a zipper which is why I love it so much. It's just so easy to open and close. The material is made of cloth. I'm pretty particular about my diaper bags and my coach purses so that they don't touch the ground and for this reason I have not had to clean it. Because of the color of it ( Giraffe Print ) which is another reason why I bought this bag, I could see it getting dirty easily and might be hard to clean.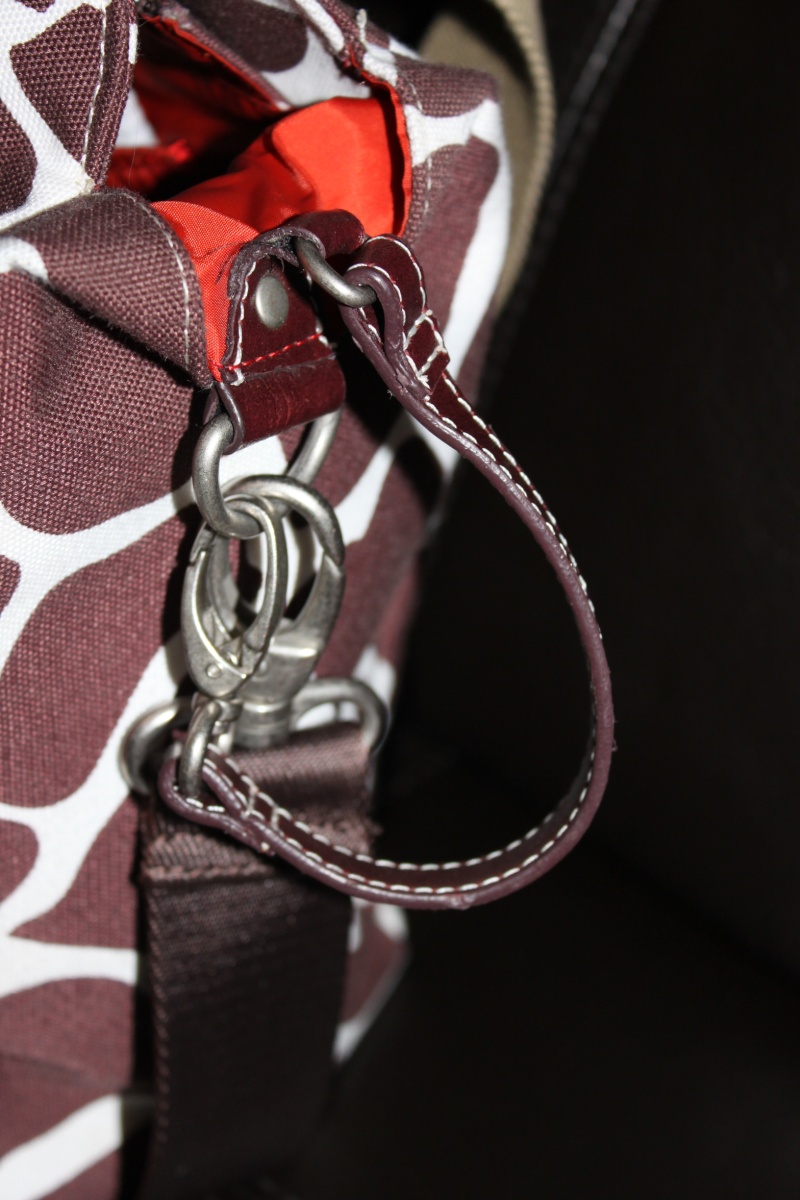 I have a Peg Perego P3 Pliko Stroller and this diaper bags fits very well with it. It's like they were made for each other. It looks very sleek. I had my diaper with me at Walmart one day and a lady approached me and ask me where I got my beautiful purse. Little did she know that it was a diaper bag. When I told it was she was shocked. I guess it does not have that tacky diaper bag look that some have. When my son grows out of this bag I will still use it as a purse.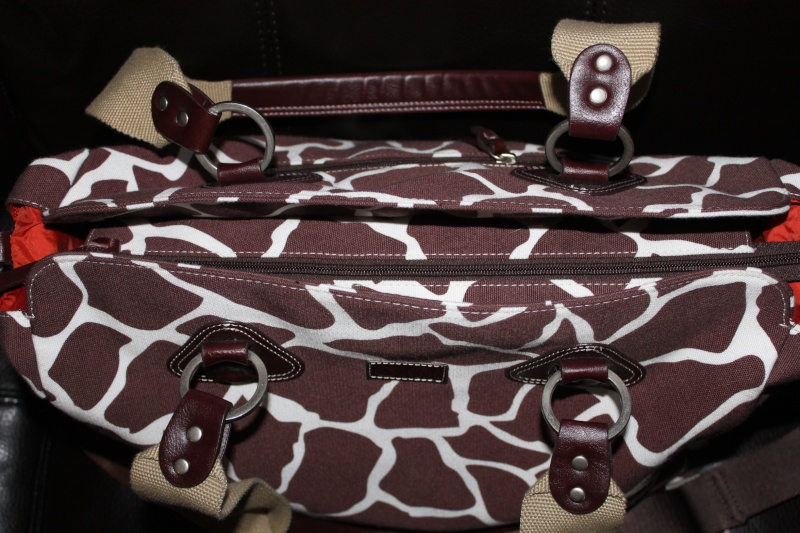 I just love the print. It's very fun and is very me. All I have to say is that this bag is totally worth the $160 I paid for it. It will get many more years of use that I am sure. I hope this helps some of you who were considering this bag make your decision easier. I've added a few pictures so you get the ideal of what it looks like.
AWESOME review!!!! And you are our second entry in the Blog Review Contest! WOOHOO!!!!!!

Wanna enter too??? Check out our event page on Facebook! WOOHOOOOOOO!